Founded in 1925, The Erie Insurance Group has grown to become one of the leading providers of Auto, Home, Business and Life Insurance in the country. All this has been accomplished while only operating in 10 states. The proof that Erie provides quality Auto, Home, Business and Life Insurance at such a reasonable cost and with such great service is in the overwhelming popularity in the states they operate in.  In Pennsylvania, Erie Insurance is the leader in all categories including competitive pricing and delivering a great product at a reasonable price. Erie Insurance has been our "Lead Company" since 1986 When I started the agency and has always surpassed our expectations when it comes to service, coverage and pricing.  Hand's down, Erie Insurance is a  leader in the field in all categories.
Who is ERIE?
Save with ERIE
         
Dating back to 1889, Donegal Group is a mid size Pa company providing auto, home and commercial insurance throughout their regions of operation. Based in Marietta, Pa this A rated company has developed a market for the preferred driver/homeowner that can be rivaled by none. The products, pricing and service are the reasons for Donegal's dramatic growth throughout the last decade. This company's profitable operations is an excellent indicator of a company whose rates will remain stable in these trying times. With estimated assets exceeding 1 billion$$, Donegal has established themselves as a major force in the 7 states in which they operate.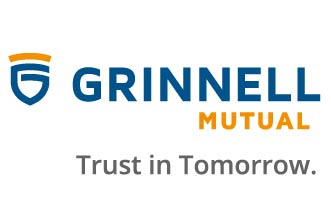 Grinnell Mutual, which has provided property and casualty insurance and reinsurance to customers for more than 100 years, today is unveiling a new brand identity that more closely aligns with its continued growth and transformation. "We've made extraordinary changes over the past few years to position ourselves for the future and to serve our customers more effectively," says Larry Jansen, president and CEO of Grinnell Mutual. "The change in brand identity reflects that transformation and will help drive further success for our company and the customers we serve."
Founded in 1810 the Hartford is one of the largest financial and insurance operations in the world. Assets in 2008 were upwards on 286Billion Dollars for the Hartford.  Preferred Auto and Home insurance through the Hartford  for our Pa customers has become more cost effective in the past few years with the introduction of Hartford's newest programs for preferred drivers and homeowners.
As one of America's leading church insurers, GuideOne Insurance offers comprehensive coverages, a broad array of risk management resources and superior church market expertise.     
In fact, we have updated our church policy to provide you with even better coverage than before,  plus added NEW coverages you won't find from any other church insurer.
In addition, no competitor can match the knowledgeable service provided by GuideOne  Insurance agents and our team.
Highmark Blue Shield has become synonymous with Health Insurance. If you're talking individual or group health insurance coverage, highmark will be the provider for one in three people.  Many different plan options and pricing to accommodate clients wants and needs. Highmark has been providing health insurance for Pennsylvanians since the 1930's as Blue Cross & Blue Shield and became Highmark after a merger in 1996.
Since 1937  this A+ rated company has beeen providing auto, motorcycle, boat, commercial auto and atv insurance for millions of satsified customers. Progressive's dissappearing deductible on motorcycle and atv insurance makes them the company of choice for serious riders who appreciate being rewarded for their loyalty. Progressive is the industry leader in technology and bringing the newest products to market.